Salsa Caliente Halloween theme party night 29 October
Time
8:30 pm - 11:45 pm
Location
TLC Studio
Categories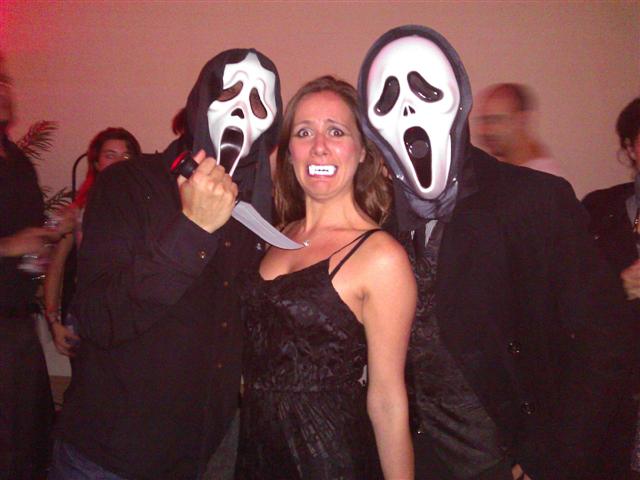 ★FIRST PARTY of 2021 ★ Halloween theme ★ superb Salsa classes included ★
This is the first Salsa Caliente event since pre-covid and boy have we missed you all !
So dust off your dance shoes, get your ghost, goul and goth outfits ready and dress the part for Halloween – costumes optional but there are prizes for the best!
Join us for a fantastic freestyle night where we love to dance all styles and party hard.
Please note this is a 'Test to enter' event – therefore please remember to bring with you:
     – evidence of a negative lateral flow test (or PCR) taken on the day, or day before
–  You can bring the NHS text or email on your phone when you arrive
     – or bring the actual test stick with you.
Please DO NOT ATTEND if you have any symptoms of Covid-19, or should be in isolation due to diagnosis, contact with a case or travel from a high risk area.
We will be encouraging frequent use of hand sanitisers / washing of hands and

providing good ventilation.
We hope you can understand these measures are a temporary transition to ease us into normality.


Further details on each point are here
There is an Absolute Beginners class for those wanting a taster to see how much fun there is to be had!
If you are not doing the classes then please join us after 9.30pm for a kicking night where you can meet up with all the dancing family from near and far.
8.15pm    Doors open
8.30pm    Salsa Level 4/5 – Advanced class with Tracie & Gareth
8.30pm    Salsa Level 3 – Improvers class with Debbie
8.30pm    Salsa Level 1 – Beginners Taster with Hannah
9.30pm    Social with DJ Tony Gatfield who will keep you dancing all night playing a wonderful mix of Salsa (Mambo & Cuban), Bachata & Cha Cha
12.30am ish(!) Close
Entrance £10 all night on the door  (NUS/IOW £5) – cash or card – including free tea & coffee – please bring your own mug
TLC has a superb dance floor, THE best sound system, a really friendly vibe, and parking on site & opposite in Kwik Fit.  As there are no white lines please maximise the car park space by parking close beside other cars rather than randomly driving into the middle of the car park.
You are very welcome to bring your own drinks and glasses
REALLY looking forward to seeing you there – with your negative test of course (as no test no entry!)
Add to iCal or