Tuesday Tango with Los Ocampo & Pre loved Tango clothing and shoe sale
Los Ocampo
Time
8:00 pm - 11:00 pm
Location
TLC Studio
Categories

The legendary Los Ocampo from Argentina are back on Tuesday 6 November!
Monica & Omar travel all round the world sharing their passion, teaching and performing. They love to be with us in Southampton and we love them!
7.30 – 8.00pm      Arrival / registration / dancing / warm up (music playing)
8.00 – 9.30pm      Level 1 Beginners Course continuation (booking required)
8.00 – 9.30pm      Level 2 Beginners Plus
8.00 – 9.30pm      Levels 3 & 4  with Los Ocampo and Tracie
9.30 – 11.00pm    Milonguita Social / practice dancing with DJ Monica
Cost: £10 on the door for Level 2  (Concessions £7)
Cost: £13 for Levels 3 & 4 with Los Ocampo
If you haven't been to TLC before, please ask Tracie to advise on which class you should take.  No partner is necessary.
Also on the Tuesday night, we are holding a Tango clothes & shoes sale of pre-loved items to sell or exchange. It's a great way to freshen up or de-clutter your Tango wardrobe!  Items must be clean and marked up with your name and price.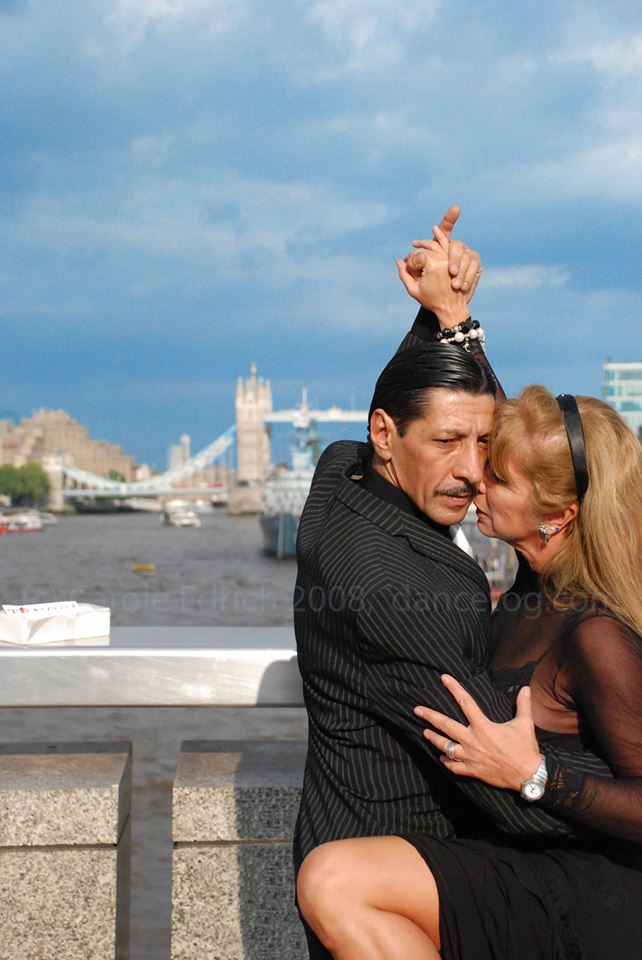 Add to iCal or