St. Barnabas Hall, Lodge Road, Southampton, SO14 6QS, UK - Contact: 07889 288 368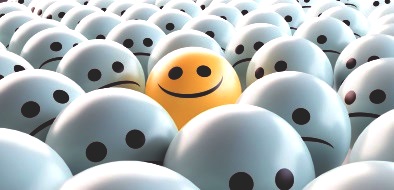 Tracie and her team of teachers aim to provide a special place where you can learn to dance in a fun, safe and protected environment. We offer not only expert dance tuition at very affordable prices, but we also give a very warm welcome to everyone, giving lots of encouragement and 'tlc' – hence the name Tracie's Latin Club.
We are very passionate about our dancing and believe that if everyone danced, the world would be a much better place. We create a 'family' atmosphere, where everyone dances together and there is a 'say yes' policy (i.e. no-one refuses a dance in the house of TLC!)
Our classes are designed to teach you how to social dance, rather than learn a set routine which you need to dance with a partner who has learnt the same routine. Therefore, although classes may be taught including a routine, the focus is on learning how to be able to lead and follow the moves so that they can be used interchangeably in improvised social dancing, with any partner. This allows far greater expression, variety, spontaneity and sociability.
We try to allay your fears and concerns and ensure you have the confidence before suggesting you join the next level. There are no exams at TLC! So it's all about when YOU are ready and when YOU are comfortable to move up.
Joining TLC is not about attending a dance class and then just going home, it's a Total Life Changer!  As explained by one of our dancers who sent Tracie a note and beautiful flowers:
"Tracie – I recently travelled to the other side of the world for work, alone, but with my dance shoes.   I was able to connect with complete strangers which struck me as pretty amazing and I have you to thank for that.  Lynn xx"
Why Dance?
Because dance can change your life completely:
It can provide fulfilment where there is a void.
It can provide a brand new social life to those who have moved into the area, or need a change in the their life.
It can chase the blues away and lift your spirits when you are unhappy
It can improve your health
You can find new friends
You gain a skill for life
You can develop a sense of rhythm and musicality (and of course lose a left and gain a right foot!)
It will help you to lose weight, gain confidence and find more energy
It can challenge the ordinary and get you out of a rut
You can go anywhere in the world and walk onto a crowded dance floor and meet strangers who become instant friends because you understand the universal language of music and dance!
AND in the last decade, there are now studies and research which have proven that dancing:
Reduces the risk of dementia
Increases energy and serotonin
Improves flexibility, strength, balance and endurance
Strengthens bones and boosts cardiovascular health
Increases mental capacity by exercising our cognitive processes
So what are you waiting for… take the chance and dance with TLC… it might just change YOUR life for a healthier and happier one!
And if you need yet MORE persuasion, read a few of the genuine emails Tracie receives.