St. Barnabas Hall, Lodge Road, Southampton, SO14 6QS, UK - Contact: 07889 288 368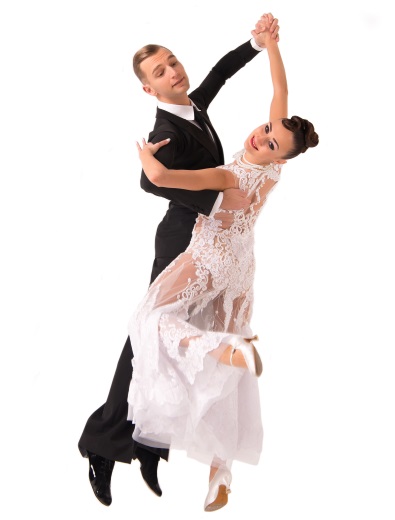 Have you got the Strictly bug?  Would you like to learn the Waltz, Quickstep, Foxtrot, Rumba, Cha Cha Cha etc, in a fun & friendly environment?
Well, we have the perfect thing for you!   Our adult Ballroom dance classes are run by TLC for all levels from Absolute Beginners to Gold Level, in the most popular Ballroom & Latin dances.
If you are coming on your own, the hardest thing will be walking through the door, but we give you a warm TLC welcome and you'll feel right at home after that. Don't panic about starting, as we assume you know nothing about dance, and with our wonderful teachers we can cure anyone with the '2 left feet' syndrome!  No partner is necessary as we rotate partners, which helps you meet new friends and makes a lovely warm and friendly vibe. Fear not – there are no exams and you will have sooooo much fun – guaranteed!  Go on, take the chance, it might just change your life!
We feel it is essential to master the basics in order to be able to dance socially, and we therefore offer a 3 week course for beginners (Level 1) which is great value for money. Advanced booking is required as we have limited space and these classes are extremely popular. Our schedule of dances throughout the year is listed below.
Dancing is a very sociable activity, much more fun than going to a gym, and you will also learn a skill for life.  While you are learning how to lead and follow with us, you will be able to get up on any dance floor whether at a wedding, a tea dance, on a cruise or at a social dance.  Our philosophy is that dancing should be FUN and it doesn't matter if you are not the best dancer or if you go wrong, as long as you are enjoying yourself.
If you have danced before, please mention this to Tracie and the team when you register and we will put you in to one of our classes from Bronze, Silver or Gold depending on your experience.
There is no need to bring partners as we all dance together in our respective classes so please encourage your friends to join you, or come on your own – you'll meet some lovely people.
Absolute Beginners do require to book in advance, so please see the "more info" section below.
For all other levels there is no need to book, so just turn up, register and have a fantastic night of beautiful Ballroom.
Absolute Beginners / Level 1
We assume you know nothing and go very slowly over the basics
.
You have the chance of always learning Waltz AND another style
More info
Beginners Plus / Bronze / Level 2
A faster paced Beginners class working on improving technique & skill.
Again, you have the chance of always learning the Waltz and another style
Book here
Silver / Level 3
For those with a good knowledge of all dances.
Classes can be on a pay-as-you-go basis
Gold / Level 4
A faster paced class for those wanting more of a challenge.
Classes can be on a pay-as-you-go basis.
Vouchers for any of our courses or individual classes may be purchased as a wonderful gift.
Details
Monday ballroom is run by TLC at the TLC studio.
Classes run every Monday EXCEPT Bank Holidays and Christmas.
We structure our 3 week courses to learn 2 dances per course, where we can go deeper into the technique and the routines.  We have found this method to be really successful for people developing muscle memory when learning each dance.
Here is a summary of the levels we offer in order of progression:
Level 1          New Beginners or rusty Beginners (with Tracie at 7pm and Steve & Jean at 7.50pm)
L2 Bronze     For recent beginners learning a few fundamental moves, like spin turns/whisks (held at 7pm & 7.50pm with Claire
L2 Bronze +  This is normally a follow-on class from Claire's Bronze class – so you can do Claire's 7.50pm and her 8.45pm class
L3 Silver        Improvers – being confident in all the dances with the simpler moves and slowly learning the more difficult ones
L4 Gold         A more challenging class with complex routines
Absolute Beginners attend from 7pm-8.35pm learning 2 Ballroom styles with a small practice session
Most people with some dance experience attend for 2 hours to help them progress, but you are welcome to attend any hour separately.
For those dancers in Level 2 and above, have the opportunity to ask their teachers whether they can join the next class, and stay for all three classes!
(there is a £3 top up fee after each class to continue and making a total of £11 for all 3 classes)

If you already have some dance experience, or you haven't been for a little while & unsure in which class or when to return, then please email Tracie, or chat to one of the teaching team when you arrive at the registration desk.  We would love to see you all.

Please see the schedule below with our super courses or look at the calendar from the menu above
Overview of courses
DATES:
7.00-7.45pm
7.50-8.35pm
8.45-9.30pm
17, 24 February & 2 March
Latin Cha Cha L1, L2
Waltz L1, L2, L4
Waltz L3, L5
9, 16 & 23 March
Waltz L1, L2
Quickstep L1, L2, L3
Quickstep L2+, L4
30 March, 6 April

Bank Holiday 13 April

Waltz L1, L2

Bank Holiday

Foxtrot L1, L2, L3

Bank Holiday

Foxtrot L2+, L4

Bank Holiday

20, 27 April

4 May

Waltz L1, L2, L4

Charleston L1, L2


Rumba L1, L2

1920s Social

Waltz L3, L5

1920s Social
Prices
Absolute beginners 3 week course £20 (£14 students)
When there is a bank holiday beginners courses will be 2 weeks £16 (£10 students)
1 hour: £5 on the door (£3 students)
2 hours: £8 (£5 students)
3 hours: £11 (£7 students)
Ballroom & Latin Forthcoming Schedule
Our Beginners have always said they wanted to learn the Waltz, so we are very excited to announce that we have re-structured our format to give this on a weekly basis, in courses of 3 weeks. There is also another popular style of Ballroom dance taught in the second hour of these 3 weeks to give a mix of flavours.   But don't panic about learning 2 styles in one night, you will see that by learning one style, all the technique and most of the movements will be replicated and transferred to the other style as well.  Therefore making you a very good dancer.