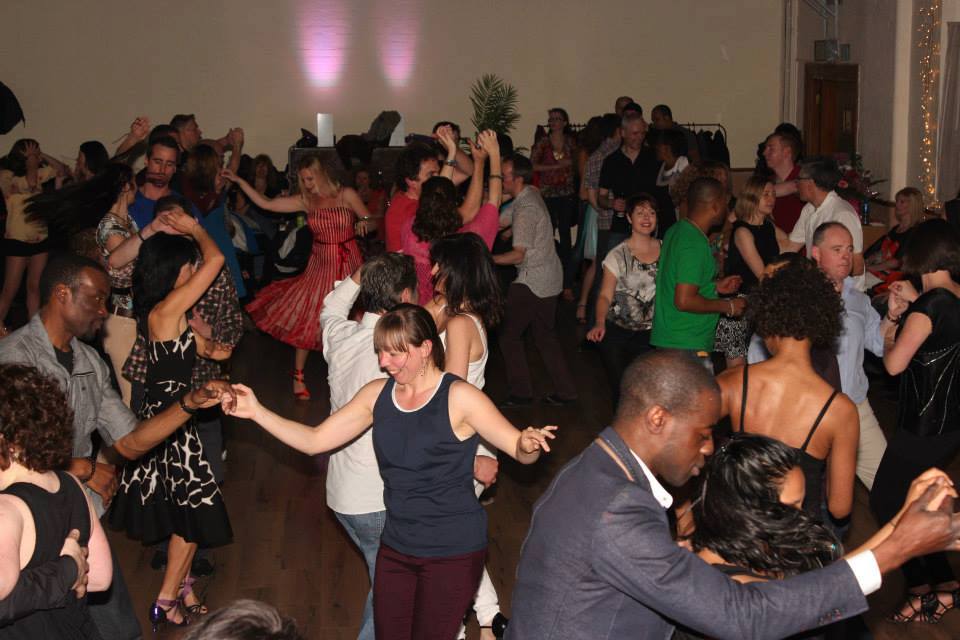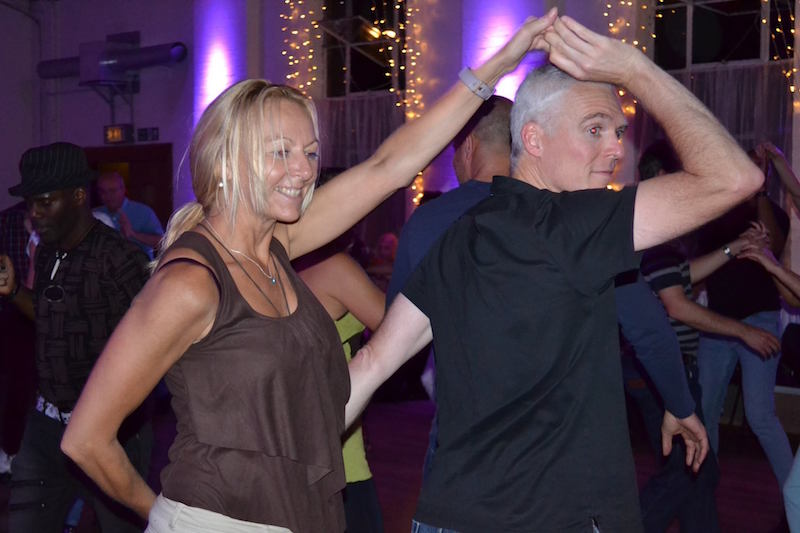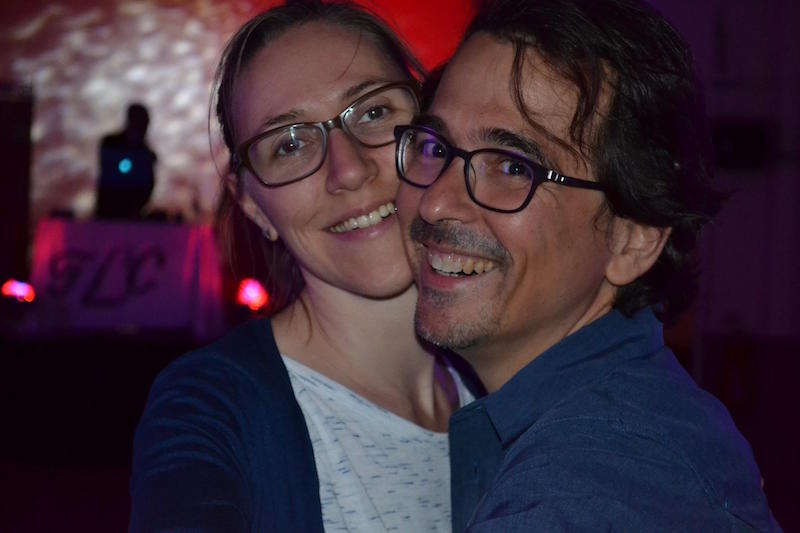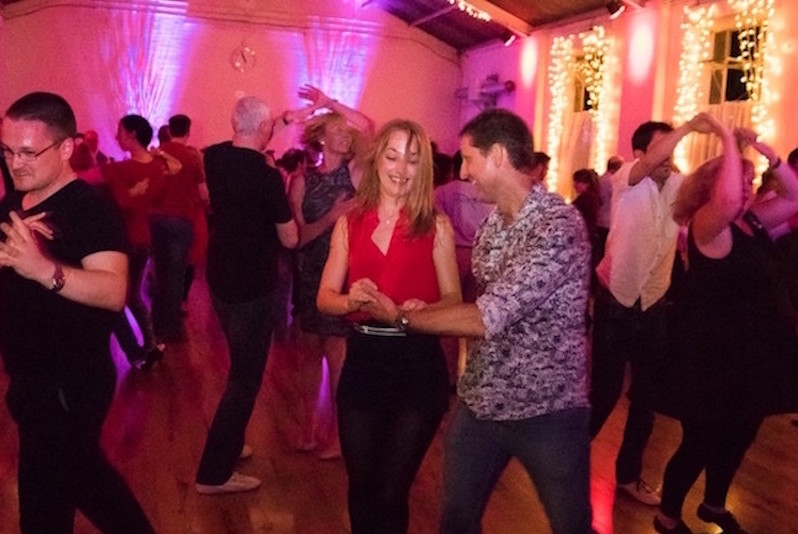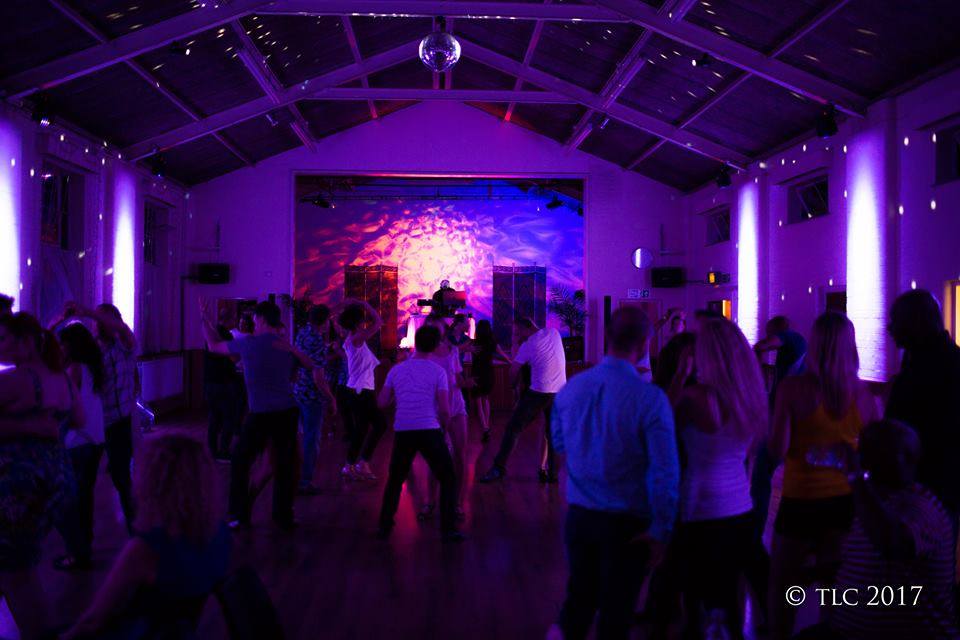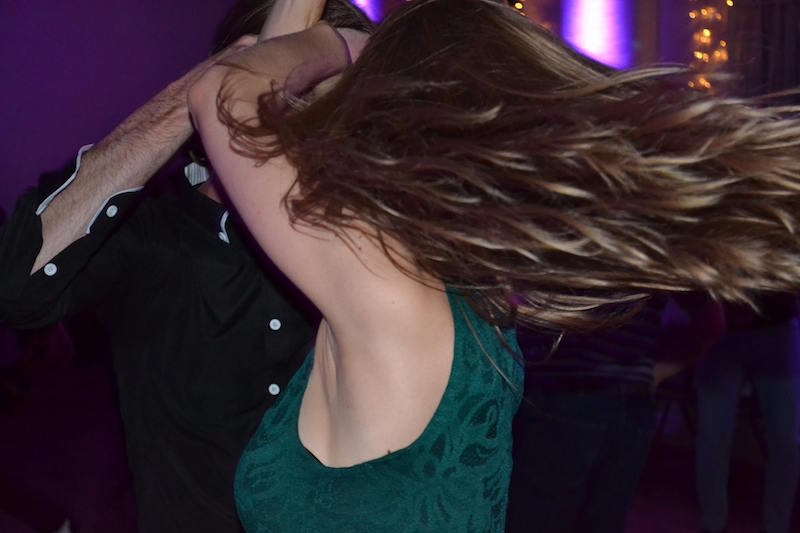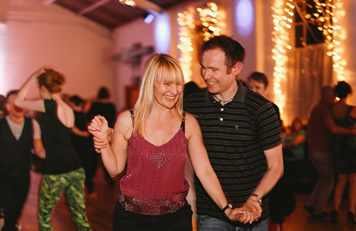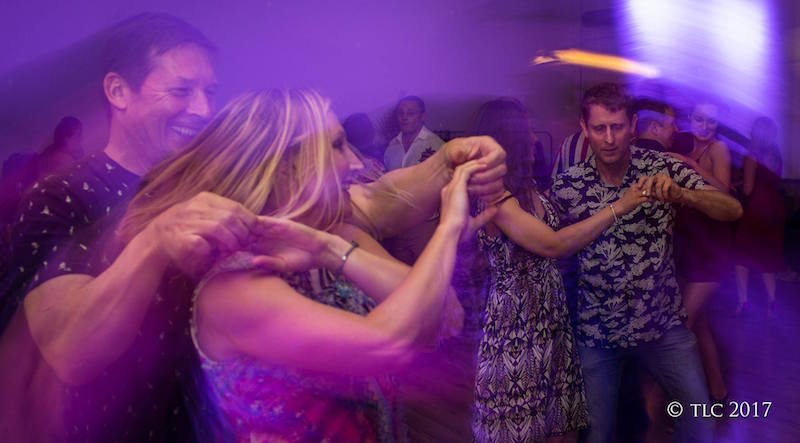 Monthly Friday Party Nights at the TLC studio
This is a kicking freestyle Salsa & Kizomba Social where we love to dance all styles and party hard.  All classes are included and we Salsa in the main hall with a dedicated Kizomba room in the back hall.
8.15pm    Doors open
8.30pm    Salsa Level 4/5 – Advanced class (with Tracie & Gareth OR guest teachers)
8.30pm    Salsa Level 3 – Improvers class (with Debbie)
8.30pm    Salsa Level 1 – Beginners (with Hannah)
8.30pm    Kizomba – Intermediates with Claire New
9.30pm    Salsa Social with guest DJs, who will keep you dancing all night, playing a wonderful mix of Salsa, Bachata & Cha Cha
9.30pm    Kizomba Social with DJ Claire New
1am         Close & choclates!
£10 (£5 NUS/IoW) entrance – including free tea & coffee – payments can be cash or by card
If you are new to the area and already dance salsa, then we would suggest doing the lessons so that you get to know our friendly dancers while changing partners in your respective class.
TLC has a superb dance floor, THE best sound system, a really friendly vibe, and parking. There is also a kitchen for you to make your own teas and coffees all night (included in the price)
Otherwise please bring your own refreshments which can include alcohol.
Forthcoming Salsa Caliente Party Nights:

15th December 2023     Caliente

19th January 2024     Caliente

Weekends at the TLC studio
Our TLC Fusion Dance events are always hugely popular, full of fun, happy energy and the most brilliant mix music by DJ Claire New, playing smooth & sassy tunes for you to dance any style you desire – giving a fusion of Expressive, Blues, Tango & Latin vibes
There is no line of dance and no rules, just the freedom to explore the music however you feel and have fun on the dance floor!
7.15pm Doors open
7.30pm Taster class – an intro & giving you some ideas how to dance 'fusion'
8.00pm DJ Claire New all night
Midnight Close
£10 entrance (£5 NUS & IoW) on the door BEFORE 8.30pm
£11 on the door (£6 NUS & IoW) AFTER 8.30pm
cash or card
Forthcoming Fusion Events:
No Events
Annual Salsa, Tango, Swing & Kizomba Ball at the Winchester Guildhall
This is THE most amazing event held in Springtime since 2001.  Unfortunately the Guildhall have changed the structure as well as increased their pricing which has made it unviable to hold the 2023 event.   Watch this space at the end of the year and we hope we can hold a 2024 event.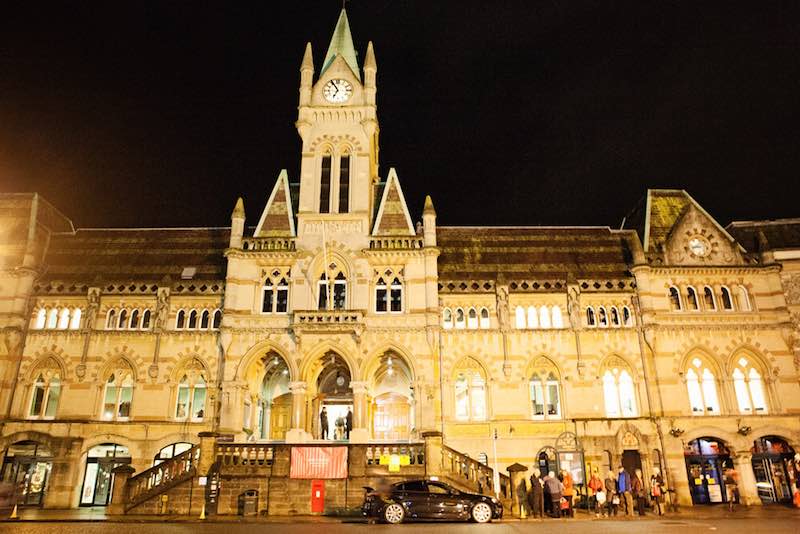 Sometimes there's just not enough time to fit everything we want to teach into the regular classes and party nights, so we put on extra workshops to be able to go into particular aspects in more depth. These are sometimes given by members of our team, but also by guest teachers.
Each workshop has its own format and pricing so please see the individual event for details.
Forthcoming workshops:
No Events
Occasionally TLC either hosts or promotes events of a different nature, such as dancing al fresco, music concerts, film nights etc.  For details please see the individual events.
Forthcoming events:

15 December 2023 Salsa Caliente Caliente

19 January 2024 Salsa Caliente Caliente