3 Week Foxtrot Absolute Beginners' Course
Time
7:30 pm - 8:30 pm
Location
TLC Studio
Categories

We will be learning the fabulous Foxtrot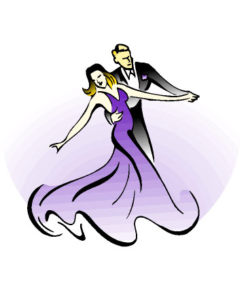 If this is one of your Strictly favourites or you just fancy an easy way to start Ballroom dancing, then this is the one to join us!
The 3 week course is available to book in advance, with or without partners, as we all dance together.   However, you can always stay together if you want to.

If you are an Absolute, or a relatively new Beginner to Ballroom dancing, we suggest you only stay for the first hour of the easy Social Foxtrot :
Mondays 8, 15 & 22 October – Foxtrot
7.30-8.30pm   Absolute Beginners 3 week course  (£15 / £10 NUS/IoW)
You can then sit and watch the others classes and be inspired if you wish to.
More experienced dancers have 2 options, dancing the more challenging and beautiful Slow Foxtrot where they have 1 hour at an easier level, followed by 1 hour at a harder level. Most people attend for both hours to help them progress, but you are welcome to attend either hour separately.
7.30-8.30pm   Absolute Beginners course – easy Social Foxtrot
7.30-8.30pm   Bronze Level – Slow Foxtrot
7.30-8.30pm   Silver Level – Slow Foxtrot
8.30-9.30pm   Bronze & Silver Level – slow Foxtrot
8.30-9.30pm   Gold Level – Slow Foxtrot
9.30-10.00pm Social / Practice
Prices
1 hour: £5 on the door (£3 concessions: NUS & IoW)
2 hours: £8 (concessions £5)
For more details about the courses, available dates and how to enrol:
Add to iCal or