4 Week Waltz Absolute Beginners' Course AND Level 2 Beginners Plus course at 6.30pm
Time
6:30 pm - 7:30 pm
Location
TLC Studio
Categories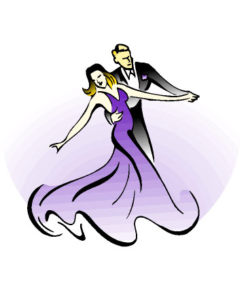 If this is your favourite on Strictly and you want to start with the most popular ballroom dance, then this is the one to join us!
Waltz is a firm favourite with people and sells out quickly. So we have added an additional Beginners course with an earlier start time of 6.30pm and if numbers permit, we will add a Beginners Plus level 2 course at 6.30pm running at the same time with Claire.  The latter course is designed for those people who have already done one course of Waltz and want a faster paced Beginners class.
6.30-7.30pm   Absolute Beginners Waltz course – booking required here
6.30-7.30pm   Beginners Plus course – booking required here
The classes will finish at 7.30pm and during the class, there is plenty of time for practice dancing. You are more than welcome to stay and have a cup of tea and watch the other classes for as long as you would like.
At 7.30pm, we will be teaching one hour of the Waltz for 3 levels.
7.30-8.30pm   Absolute Beginners Waltz course – booking required here
7.30-8.30pm   Bronze Level Waltz
7.30-8.30pm   Silver Level Waltz
For those booked onto the Waltz beginners courses, you are welcome to join us at 8.30pm for the Latin classes, paying an additional £5 each week, or book ahead for the discounted 4 week Latin course
8.30-9.30pm   Beginners Latin course – 2 weeks of Rumba and 2 weeks of Cha Cha
8.30-9.30pm   Intermediate Latin classes – 2 weeks Rumba and 2 weeks Cha Cha
9.30-10.00pm Social / Practice dancing
Prices
1 hour: £5 on the door (£3 concessions: NUS & IoW)
2 hours: £8 (concessions £5)
Add to iCal or