Fred & Ginger 'Cheek to Cheek' American Smooth Choreography
Time
8:00 pm - 10:00 pm
Location
TLC Studio
Categories

Fred & Ginger 'Cheek to Cheek' American Smooth Choreography
This is our final Ballroom night of 2017 and we want to make it an extra special evening for you.
Please dress sharp & smart for the guys / glam and swirly for the ladies – but go easy on the feathers girls!!
It's going to be an AWESOME American Smooth, incorporating very easy moves from Ballroom, Salsa, Tango and of course it will have the elegance of Fred & Ginger!
8-9pm     Learn this easy, cheeky and fun choreo  with Tracie,  Claire, Amy & Anna – in the style of Fred & Ginger!
9 pm        American supper – please bring a plate to share, sweet or savoury. 
9-10pm   Ballroom Xmas party, where we play constant music for everyone to dance Ballroom/Latin.  Interspersing this with dancing games plus various line & sequence dances etc
10pm      Close
Entrance £8   (£5 concessions)
Free tea coffee and Claire's gorgeous cakes!
After this we are closed for Christmas and re-opening on Monday 8 January with 4 weeks of the wonderful Waltz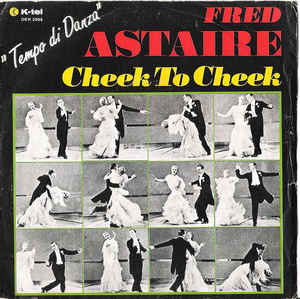 Add to iCal or