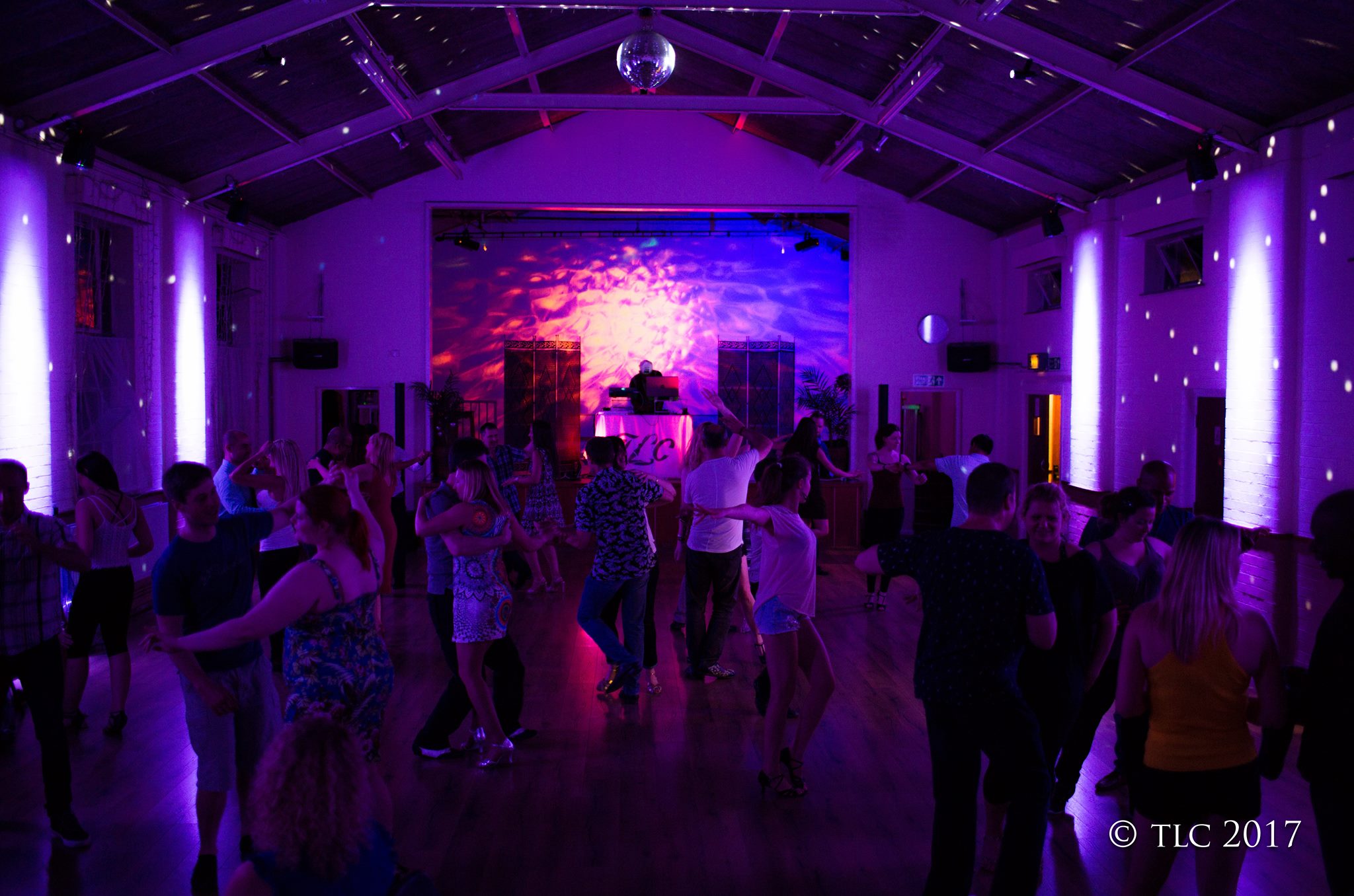 Caliente
Time
8:30 pm - 11:45 pm
Location
TLC Studio
Categories

Salsa Caliente
Provisional date of 4 February 2022 – to be confirmed
★  FIRST PARTY of 2022  ★ 
This is a provisional date – as we are waiting to see if it is prudent to have a party night given the current increase in numbers of Covid cases.
Please note this is a 'Test ON THE DAY to enter' event – therefore please remember to bring with you:
–  evidence of a negative lateral flow test (or PCR) taken on the day
–  you can bring the NHS text or email on your phone when you arrive
–  or bring the actual test stick with you.
Please DO NOT ATTEND if you have any symptoms of Covid-19, headache, sore throat, cold or flu symptoms or should be in isolation due to diagnosis, contact with a case or travel from a high risk area.
We will be encouraging frequent use of hand sanitisers / washing of hands and

providing good ventilation.
We hope you can understand these measures are a temporary transition to ease us into normality.


Further details on each point are here
There is an Absolute Beginners class for those wanting a taster to see how much fun there is to be had!
If you are not doing the classes then please join us after 9.30pm for a kicking night where you can meet up with all the dancing family from near and far.
8.15pm    Doors open
8.30pm    Salsa Level 4/5 – Advanced class with Tracie & Gareth
8.30pm    Salsa Level 3 – Improvers class with Debbie
8.30pm    Salsa Level 1 – Beginners Taster with Hannah
9.30pm    Party with guest DJ who will keep you dancing all night
12.30am ish(!) Close
Entrance £10 all night on the door  (NUS/IOW £5) – cash or card
includes free tea & coffee – please wash up your mug!
REALLY looking forward to seeing you there – with your negative test of course (as no test no entry!)
Add to iCal or