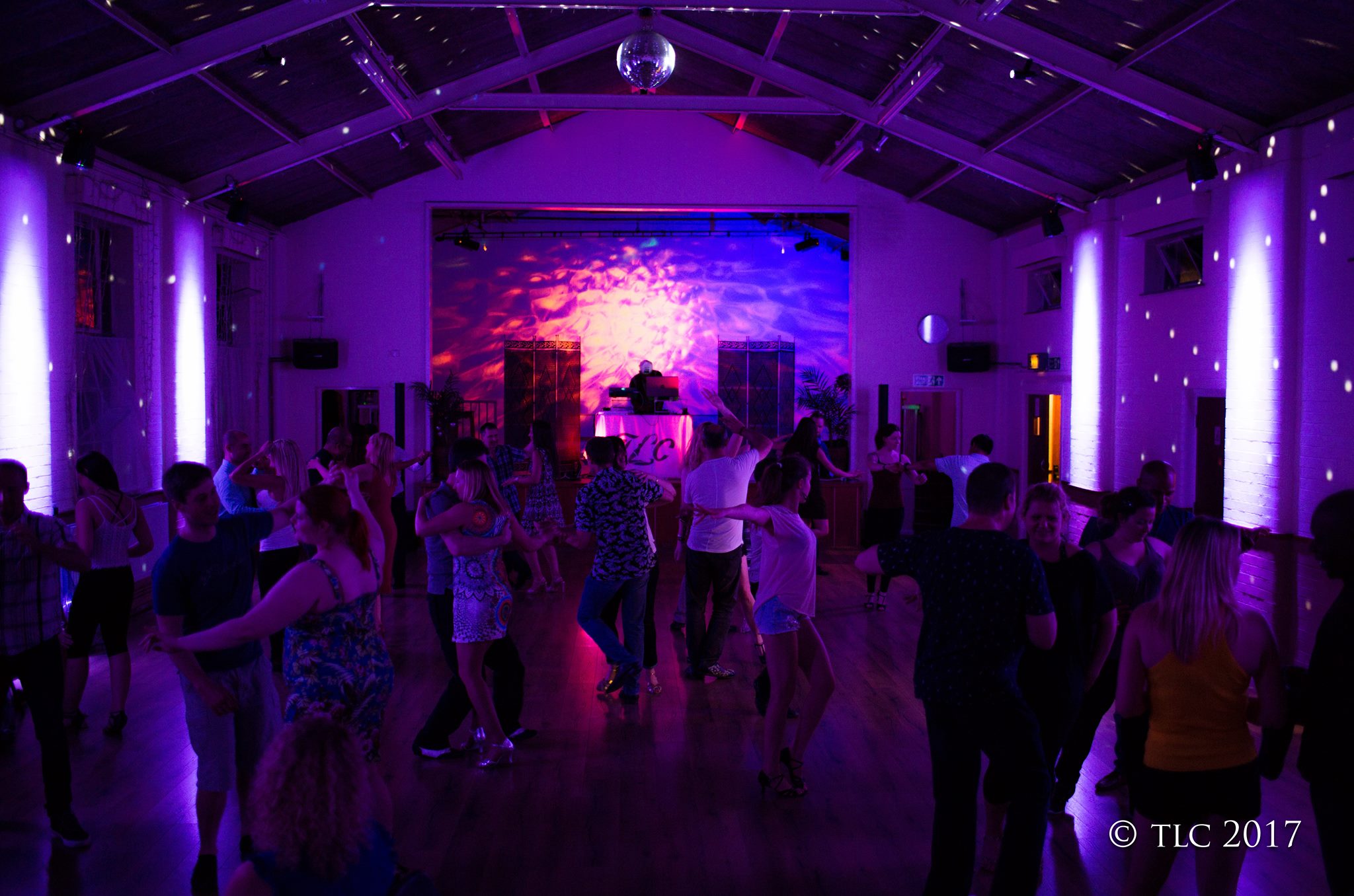 Caliente
Time
8:30 pm - 11:45 pm
Location
TLC Studio
Categories

SALSA CALIENTE
★  FAB Party night  ★ Guest DJs ★  Dedicated Kizomba room. ★  Superb classes included ★
J
oin us for a fantastic freestyle night where we love to dance all styles and party hard.
No need to book in advance, just turn up, pay on the door and enjoy the party with classes included!
Please DO NOT ATTEND if you have any symptoms of Covid-19, sore throat, cold or flu symptoms or  have contact with or live with anyone who has tested positive with Covid.
We will be encouraging frequent use of hand sanitisers / washing of hands and

providing good ventilation.
Our fantastic classes include an Absolute Beginners taster class for those wanting to see how much fun there is to be had on the dance floor!
If you are not doing the classes then please join us after 9.30pm for a kicking night with TOP guest DJs, playing a mix of Salsa
(Mambo & Cubano), Bachata & Cha Cha.
Join us to meet up with all the dancing family from near and far.
8.15pm    Doors open
8.30pm    Salsa Level 4/5 – Advanced class with Tracie & Gareth
8.30pm    Salsa Level 3 – Improvers class with Debbie
8.30pm    Salsa Level 1 – Beginners Taster with Stephen
9.30pm    Party with awesome guest DJ Julian Summers who will keep you dancing all night, playing a wonderful mix of Salsa, Bachata & Cha Cha
10pm.      DJ Claire New in the Kizomba room
1am.        Close & chocolates
Entrance £10 all night on the door  (NUS/IOW £5) – cash or card
includes free tea & coffee.
REALLY looking forward to seeing you there 
Our next party nights are as follows:
7 July, 4 August, 8 September, 13 October, 10 November, 15 December 2023
TLC has a REALLY friendly vibe, THE best dance floor and superb sound system.
Parking on site is reserved for single ladies & opposite in Kwik Fit for everyone else.
As there are no white lines in either car park, please park neatly next to each other and not randomly in a large area, so we can maximise all the spaces.
There is also a kitchen for you to make your own teas and coffees all night (included in the price)
Otherwise please bring your own refreshments which can include alcohol.
Add to iCal or