Tango Workshops with Sophie Martinez – Captivating and creative crosses
Sophie's Tango workshops
Time
1:00 pm - 4:30 pm
Location
TLC Studio
Categories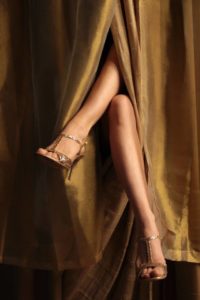 Sophie Martinez will be teaching an open workshop for Levels 3 & 4 to go deeper into the technique of captivating and creative crosses.
In this 3 hour workshop, Sophie will demonstrate how the cross can be fun, spicy and enjoyable in many different ways.
Sophie will revise the technique of the cross, in a way that develops a better understanding to process the energy between the free leg and the supporting one, how to be grounded, how to transfer the weight, etc etc. As a result, there will be a chance for the ladies to explore the free leg in a way which will take them by surprise!
All of this will convert the simple cross into something really special!
1pm         Sophie's workshop
2.30pm    Break / practice time
Price £35 per person including free tea/coffee & biscuits

Places will be limited to 20 people, so booking required via Tracie.  No need to book with a partner as Tracie will monitor the ratio.
In the evening of the same day, there will be the hugely popular TLC Sunday Milonga – all very welcome and there is no booking required for the milonga 7-11pm
Sophie will also be teaching the advanced class at TLC on Tuesday 8th January – see the events listed on the right hand side of this page.
Add to iCal or