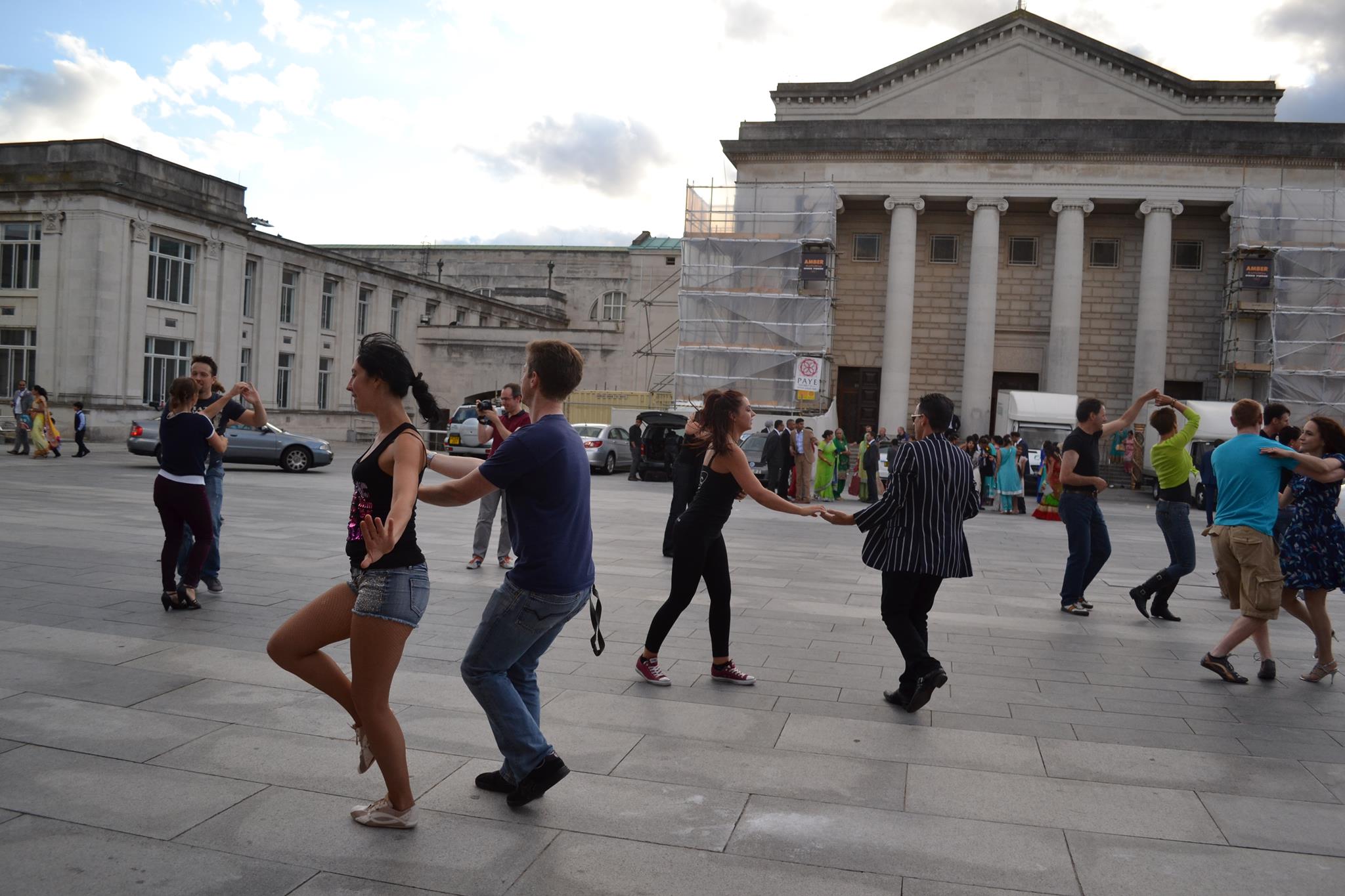 Time
1:00 pm - 3:00 pm
Location
Beggars Fair Romsey
Categories


TLC Dance demo Al' Fresco
Saturday 14th July 2018 @ Beggars fair Romsey 
1-3pm in Latimer Street
We are very excited to have been asked to attend Beggars Fair in Romsey with a TLC dance demo – Al Fresco!
This is a wonderful event packed with people and bands playing all day at different places around Romsey centre with a few appointed dance slots … which is where we come in!
This is a fantastic opportunity to showcase what we do best. I will be playing a mix of Salsa, Tango, Bachata and all things latin from 1-3pm in Latimer Street which is has a smooth tarmac surface. (Outdoor shoes required!)
This is open to all levels and is not a performance – just a fun afternoon of FREE dancing showing everyone how much fun we have at TLC!
Feel free to bring along your friends and family so you can show them what we all get up to week in week out!
This is the busiest time of the year in Romsey and parking around the area will be very difficult. So the organisers suggest taking the train where you can to Romsey station and walk down Station Road, straight into Latimer Street – this only takes 6 minutes.  We will be located on the street, and as a guide, we will be just down from The Tipsy Pig, 45 Latimer St, Romsey SO51 8DF   If travelling by car, please allow plenty of time and maybe car share if possible.
Hope to see you all there!
See link for other things happening at Beggars fair http://www.beggarsfair.org.uk/
Add to iCal or