TLC's 18th Tango Anniversary Milonga & Tango Your Life Film
Time
5:30 pm - 11:15 pm
Location
TLC Studio
Categories
No Categories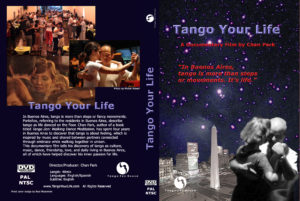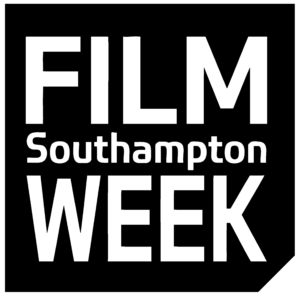 Our SUNDAY milongas have been hugely popular with a very friendly ambience and gorgeous music, both contributing to create a wonderful party vibe.
This will be the last TLC Milonga of this year, but have WE got something EXTRA SPECIAL for YOU!
We are celebrating 18 years of TLC Tango in Southampton, and as part of Southampton's Film Week, we will be showing a fabulous documentary about Tango life in Buenos Aires – which actually features Jill Barrett and late great Ricardo Vidort dancing at TLC, when we were at Archers, in August 2004 !!!
Tango Your Life is the story by director Chan Park who lived and breathed Tango in BA. Through the stories told by dancers who have been dancing as many as 70 years as well the impressions of those who have come to Buenos Aires to experience the dance in its native country, the experience of tango is shown to be one of danced emotion – inspired by music and shared between partners connected through embrace. In intimate and emotional conversations with the director, people explain that tango, transcending social crises and personal conflict, provides them with a safe haven where they can transform to be completely present, letting go of ego, enjoying calmness in body and mind, expressing their passion, sharing their emotions with trustful dance partners in a respectful manner, and accumulating satisfying moments, while dancing.
There are only 25 spaces available to watch the film on the stage – please click below to purchase your tickets in advance
5pm Doors open
5.30pm Tango Your Life documentary film about Tango in BA
6.45pm Light finger buffet
6.45pm Doors open for the milonga (we need to reset chairs)
7pm Milonga – see below
9pm Presentation
11.30pm Close
Held at the superb TLC Studio, St. Barnabas Church Hall, Lodge Road, Southampton SO14 6QS
If you are only joining us for the Milonga, please arrive AFTER 6.45pm as we have to reset the room
MILONGA:
6.45pm Doors open & light buffet
7pm Milonga starts with our fantastic TLC DJs Charles, Debbie, Claire & Josephine to keep you dancing all night with a 70:30 wonderful mix of traditional and alternative tracks in tandas (structured in TTVTTM format with short cortinas)
9pm Short presentation
11.30pm Close
Open to everyone who dances Tango at any level
and also any of your non-dancing friends can watch without charge
PRICES:
£5 Film only – including buffet
£10 Milonga only – including buffet
£15 Film & Milonga – including buffet
Free tea, coffee, non-alcoholic punch and tasty finger buffet
Please bring any other drink you wish (and non-breakable receptacles!)
It's always a fantastic night, but if you need more encouragement:
There is the FAB TLC dance floor
Superb sound system
Very friendly vibe and cabaceo friendly dancers
Dancing under the fabulous fairy lights!
Kitchen facilities with free tea and coffee
On site parking for ladies
Additional parking opposite in Kwik Fit, Simply Bathrooms, next door on Indigo's forecourt and also at Indigo Press in Cambridge Road
Looking forward to sharing our love and passion for Tango with you all !
Our next 2019 Milongas will be published soon
INFO:
The hall is on ground floor with only 2 shallow steps up – and there is a ramp if you need this for wheelchair access
The film will be screened on the stage.  There are 5 steps up and if an emergency arises, there are 8 steps down via another fire exit to the car park
With only 25 seats for the film, booking and payment IS required in advance
There will be no allocated seat numbers.  You can choose your seat when you arrive
Don't be shy to come on your own – we are a very warm and welcoming friendly group!
The film is only 1 hour long with no interval
Tea, coffee and soft drinks will be on sale before and after
Add to iCal or