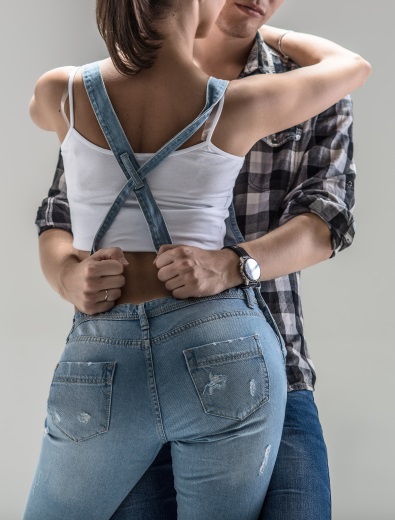 Join us on Mondays (except Bank Holidays) to experience a connection of the soul with this intoxicating rhythmical dance.
Our dancers have LOVED Kizomba since we started teaching in 2010, and from small beginnings then, we have a large Kizomba scene in Southampton now.  Watch some of them dancing recently at one of our party nights.
Beginners* have their own 4-week course, which needs to be booked in advance,
More experienced Kizomba dancers can join any week on a 'pay as you go' basis to refresh technique.  There is a discount to paying in advance or you can pay on the door – see below.
8:30       Beginners 4-week course* with Claire – book now
8.30       Improvers weekly class with Tracie from 13 June.
9:15pm  Social dancing
10.30      Finish
*If you are new to Kizomba, we advise that you need to have some prior experience in another dance (e.g. Tango, Salsa, Ballroom, Bachata etc) as Kizomba is quite challenging.
For those advanced dancers who have been taught by our fantastic teacher Steve, we hope he will return to teach very soon.
Entrance in advance online:  BOOK NOW
£30 (£20 NUS)        Beginners 4 week course
£8   (£5.50 NUS)     Kizomba class for more experienced Kiz dancers, including the social
Entrance on the door:
£9  (£6 NUS)         Kizomba class & social
£5                          Social only after 9.15pm – cash or card accepted on the door
No partners required as we all dance together
Once Beginners have completed their first course, they will be invited to join the Improvers class.
Steve first introduced Kizomba in Southampton back in 2010 when he travelled to gain the essence of this beautiful dance from Benjamim Nande in Portugal, and from the start everyone loved it.  Kizomba originates from Angola and has a romantic musical flow mixed with African rhythms.  The dance has been hugely popular all over the world with its funky urban, yet sensuous rhythm.
Claire will also be our resident Kizomba DJ at our monthly Salsa Caliente party nights on the first Friday of every month – click here for details.