TLC dance Al Fresco – Guildhall Square Beach Party
Time
12:00 pm - 2:00 pm
Location
TLC Studio
Categories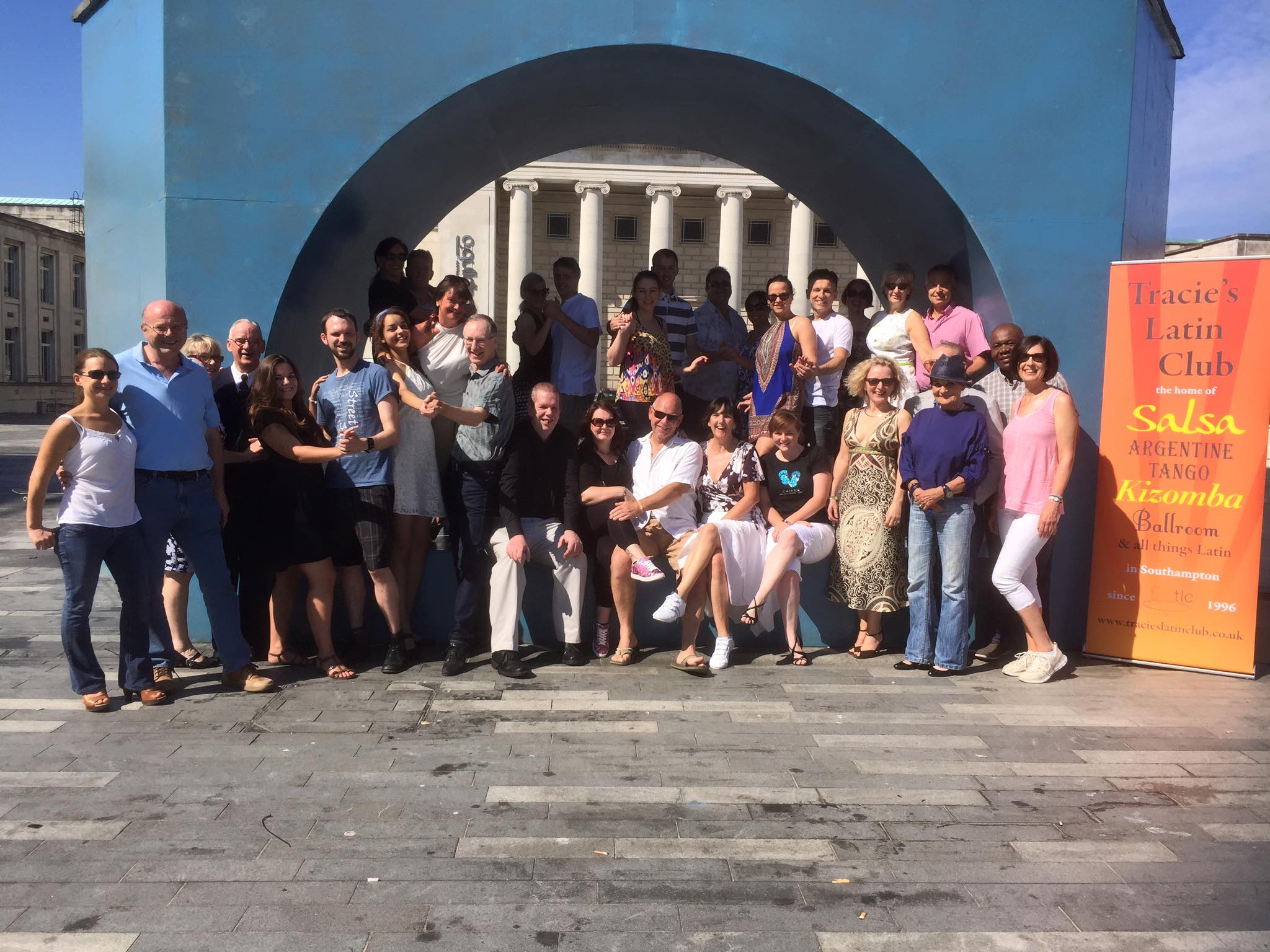 With all this sunny weather let's take TLC 'al fresco' again!
We have a lunchtime slot from 12-2pm on Friday 2 August 2019 where we can dance on the stage and in the Square (not on the sand don't worry!)
GO! Southampton has announced the beach party will run from July 19 to August 11 which will see the Guildhall Square, transformed into an urban beach with 70 tonnes of sand, a full size beach volleyball court, a stage and a bar!
(Should there be a chance of rain, Tracie will keep you posted on this event)
Tracie has arranged with @Go! Southampton for us to dance in a cordoned off section of the pavement opposite Tapas Barcelona. Everyone is welcome to join in & dance (no performances required!) Just the willingness to show the general public how much fun we have!
Tracie will play a mixture of Salsa, Argentine Tango, Bachata and Ballroom – depending on who is there – for the 2 hour duration. It's great fun and I've booked sunshine too!!
Please click you are attending so that I can manage the ratio and the play list before we get there. PLUS please share with all your dancing friends as everyone is welcome and encourage your non-dancing family/friends to turn up and enjoy the spectacle!
There are parking on meters all around the centre, or you can book your place at the TLC studio car park at St Barnabas Hall with Tracie and walk down (but not Kwik Fit car park as they will be open for business). Limited numbers, so booking required as we cannot block other users from the office next door.
This is a completely open event, whether you want to dance, or just drop in and enjoy the music and vibe, whilst having a drink or lunch on the 'beach' in the square!
Please remember to wear outdoor shoes which are danceable on paving stones (you will ruin any real dance shoes otherwise) and if you have bad knees and/or back, then please do not dance on this surface.
Add to iCal or