TLC's 22nd Anniversary Salsa Caliente
Time
8:00 pm - 1:00 am
Location
TLC Studio
Categories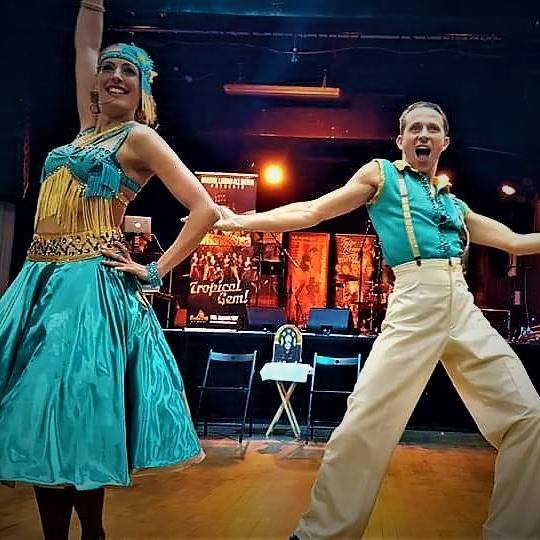 Monthly Fridays at the TLC studio
Friday 18 May is TLC's 22nd Anniversary – so please join us to celebrate 22 years of Salsa with TLC in Southampton
★Awesome party night with ★ FREE Salsa & Kizomba classes ★ Advanced smooth moves class with Dean & Becki PLUS their NEW show
If you are not doing the classes then please join us after 9.30pm for a kicking night where you can meet up with all the Salsa, Bachata and Kizomba 'family' from near and far.
7.45pm Doors open
8.00pm Kizomba – Intermediates class (with Steve)
8.30pm Salsa Level 4/5 – Advanced class (with Tracie & Gareth OR guest teachers)
8.30pm Salsa Level 3 – Improvers class (with Debbie)
8.30pm Salsa Level 1 – Beginners Taster (with Amy or Hannah)
9.30pm Social with DJ Marcus, who will keep you dancing all night playing a wonderful mix of Salsa, Bachata & Cha Cha
9.30pm Dedicated Kizomba room with DJ Steve
10.15pm  SHOWTIME with Dean & Becky
1am Close & biscuits!
Entrance £10 all night (NUS/IOW £5) – including free tea & coffee
TLC has a superb dance floor, THE best sound system, a really friendly vibe, and parking. There is also a kitchen for you to make your own teas and coffees all night (included in the price) and soft drinks available for £1 – or please bring your own which can include alcohol.
Forthcoming Salsa Caliente Party Nights:

3rd June 2022     Caliente

1st July 2022     Caliente

2nd September 2022     Caliente

7th October 2022     Caliente

4th November 2022     Caliente

16th December 2022     Caliente

Add to iCal or